"Without such services, patients who need post-acute care are forced to spend extended periods in hospitals. As their health suffers, costs increase and resources diminish, leaving hospitals unable to provide beds for inbound acute patients." To help ease this burden, Amana Healthcare has facilities that specialize in post-acute rehabilitation
programs to improve outcomes and allow a patient to get back to normal after a traumatic event. It also offers home healthcare to provide specialized services to patients in the comfort of their homes, and long-term care hospitals that provide round-the-clock care from world-class specialists in a home-like environment.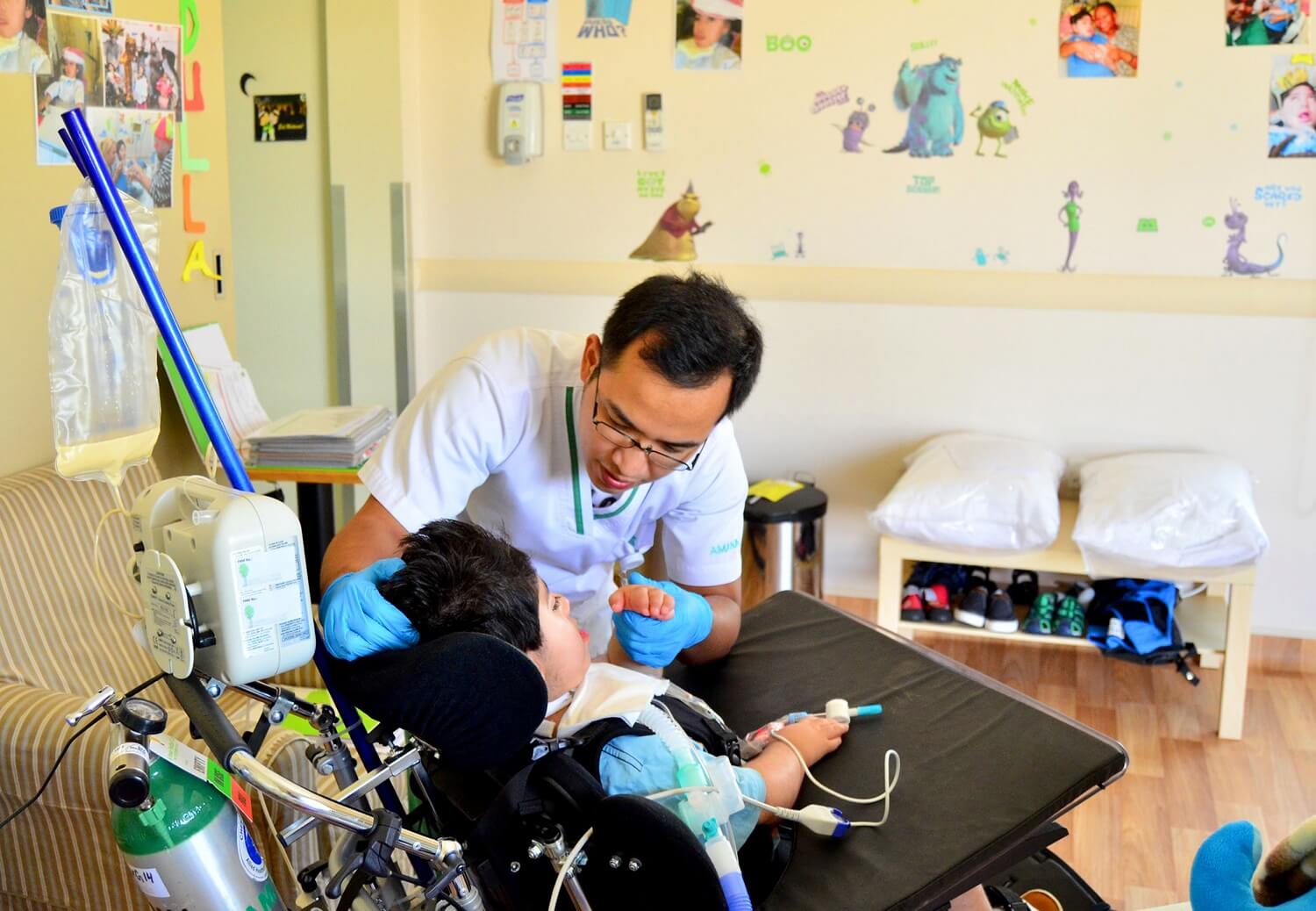 Mark McGourty, CEO of Amana Healthcare, says, "In line with the goals of the country's leadership, Amana Healthcare was started in Abu Dhabi, and it has always been our philosophy to give back. Now that we're a part of Mubadala Healthcare, we are even better positioned to further develop the healthcare continuum, fulfilling our goal of bringing world-class care to the people of the nation.
"We do that by providing patient-centric care locally, ensuring that clinical outcomes are improved, and that patients are not isolated from their families during care."
Facilities purpose-built for intensive rehabilitation from serious injuries, strokes, amputations and similar severe medical events, provide essential multidisciplinary and personalized intervention in the critical period after a patient has been stabilized.
The better outcomes achieved reduce the associated lifetime healthcare costs of patients, diminish demands on hospitals' capacity, and increase the chances that the patient can return to being a productive, independent member of society.
Similarly, dedicated long-term patient facilities for those suffering debilitating illness or injuries ease capacity demands on hospitals, and mean that patients are offered a better quality of life in a setting designed to look and feel like home, and with maximum interaction with their families.
However, it is not merely the existence of these facilities, but rather the integration of care services that is key.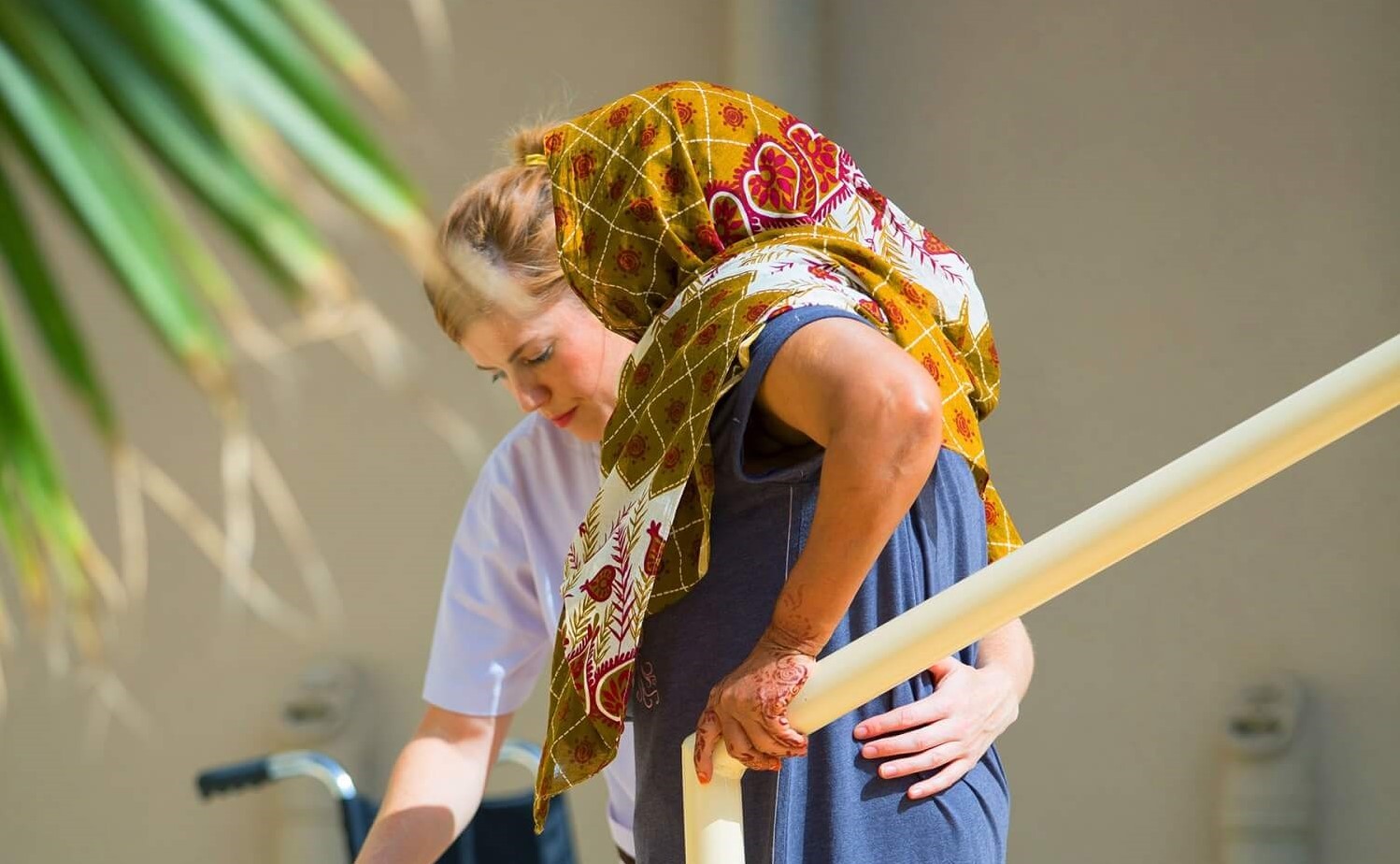 In addition to full integration between Amana Healthcare's own post-acute services, it is increasingly focused on collaborating with other healthcare providers to achieve a completely seamless patient journey.
As an example, Amana Healthcare and its fellow Mubadala Healthcare provider Cleveland Clinic Abu Dhabi are successfully collaborating to ensure patients have an unmatched continuity of care, and experience a frictionless transition from acute to post-acute care, which optimizes recovery outlook.
This cross-continuum transition has major advantages, not just for individual patients, but for the healthcare system as a whole, ensuring benefits for everyone over the long term. This is precisely Amana Healthcare's vision for a highly advanced healthcare system for the people of the UAE.
The demand for post-acute facilities is set to grow in the UAE due to factors such as an aging population, increasing prevalence of lifestyle diseases which contribute to disabilities, and increased survival rates and longevity after traumatic events thanks to medical advancements. These factors make it vital that the continuum of care continues to evolve to address this issue.
However, according to Amana, it is not just more facilities that will be needed, but a greater public awareness of those available and their purpose.